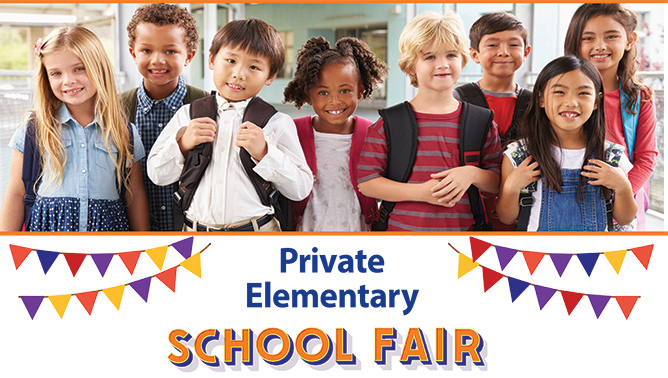 Thank you to all the families and schools who made our 11th Annual Private and Independent School Fair a success! Despite the challenges to moving such a complex event online, we have heard very positive feedback from everyone who participated. We are grateful for the collaboration that made this event possible during a pandemic year.
Thank you to our sponsors and all the fabulous elementary schools below whose partnership made this event one to remember!


Download the final booklet of information about all the schools.
List of Attending Schools:
North Peninsula 1
The Carey School
The Nueva School
St. Matthew Catholic School
St. Timothy School
UP Academy
North Peninsula 2
Belmont Oaks Academy
Charles Armstrong School
Kids Connection
St. Matthew's Episcopal Day School
Serendipity School

Mid-Peninsula 1
Our Lady of Mount Carmel School
Phillips Brooks School
Redeemer School
Trinity School
Woodland School
Mid-Peninsula 2
Keys School
Living Wisdom School
Peninsula School
Sacred Heart Schools
Sand Hill School
Silicon Valley International School (formerly ISTP)
Stratford School Palo Alto
Tru School
Mid-South Peninsula
Athena Academy
Khan Lab School
Pinewood School
Ventana School
Waldorf School of the Peninsula
Yew Chung International School of Silicon Valley (YCIS)
South Peninsula
Helios New School
Hillbrook School
Mulberry School
Saint Andrew's Episcopal School
Stratford Sunnyvale & Santa Clara