It is almost here, the most eagerly anticipated and perhaps the most dreaded time of year for families. George Gershwin clearly did not know what it was like to have children when he wrote "Summertime" for the opera Porgy and Bess.
Whether you are planning a family vacation, preparing your kids for camp, staying home, or some combination of all three, it is important to keep the following in mind:

1) Remember that the transition from school to summer activities can be stressful for some children. Change in routine, no matter how welcome, is an adjustment. Start talking about plans ahead of time and mark things on a family calendar for everyone to reference.

2) Choose activities that have been successful in the past, or that you know your children will love. Taking a child who does not like rides to Great America or Six Flags can be a recipe for disaster. Most children will not suddenly "decide" they like rides. Most likely, they will be highly anxious throughout the day, which is pleasant for no one. (This may sound obvious, but having made this mistake myself many years ago, it's worth a mention.) This same applies for a multiple-day family trip to Disneyland—unless you are fine staying at the hotel pool or paying for your child's admission to an amusement park with the knowledge that s/he will not be participating in any rides.

3) Summer is a great opportunity for children to try activities they have expressed interest in during the school year. Many children are overloaded during the year, so finding a time when they can try out new things without a lot of outside pressures can be exciting and worthwhile.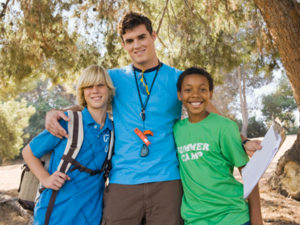 4) When planning your vacation, keep your children's temperaments in mind. For some, "less is more." They may not be able to sight-see or remain active for as long as other family members. If you have children who are extreme opposites, it may be best to divide up activities. You and your younger child can go to the beach, while your spouse or partner accompanies your older child to the science museum. You can then all meet later at the hotel for lunch or dinner.

5) Try to find some down time—both as an individual and as a couple. You will likely be spending more time with your children during the summer, so carving out some time and space for yourself is vital, as well as nurturing.

Wishing you a lovely summer, and don't forget the sunscreen!