Advisory Council
The Center for Children and Youth Advisory Council provides strategic guidance and a broad vision to improve children's lives. Our esteemed council of community leaders, mental health experts, and organizational partners offers the expertise and insight to build a bright future for all families.
"Jewish Family and Children's Services' Center for Children and Youth will transform our mental health, well-being, and social support systems in California by bringing the strategic vision and bold leadership necessary to provide the most advanced forms of care at scale across the state. Through this largest initiative ever, we will bring together vital services including parent education, clinical services, professional training, and public policy change through advocacy.
The Center for Children and Youth will lead the way in expanding mental health and social support services for Bay Area children, teens, and families. By expanding our services we aim to improve mental health and well-being not only of individuals and families, but also affect cultural change that positively impacts the destiny of the next generation in our state and ultimately the nation."
—Dr. Garry Rayant, Advisory Council Co-Chair
---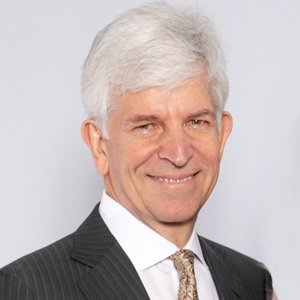 Garry Rayant, BDS, DDS, LDSRCS, MS
JFCS Board Member and Advisory Council Co-Chair
Garry, from England, is a dental specialist in periodontics & implant dentistry, holds a Master's degree in Behavioral Science, is an entrepreneur and philanthropist. He retired from clinical practice in December 2018. He is the editor-in-chief emeritus and was a co-founder/partner in Dear Doctor Magazine Inc.. He is currently a member of the board of directors of Rodan & Fields. A highly respected community leader, he is active in several Jewish and general community organizations and is a leading advocate on behalf of children and youth. Garry and his wife Kathy are members of the JFCS Board of Directors, lead investors and strategic partners in JFCS' new Center for Children and Youth, and co-chair its Advisory Council.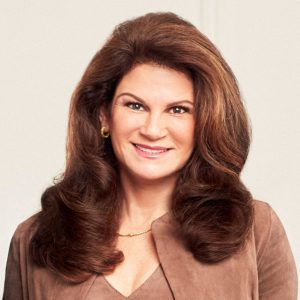 Kathy Fields, MD
Co-Founder, Rodan + Fields and Proactiv Solution
JFCS Board Member and Advisory Council Co-Chair
Dr. Kathy Fields is a Stanford-trained, board-certified dermatologist in private practice in San Francisco. A highly regarded community leader in organizations in the U.S. and Israel, she is also an innovative business entrepreneur who co-founded the international skin care company, Rodan and Fields, as well as Proactiv Solution. Both Kathy and her husband, Garry, have been strong advocates for addressing the increasingly high levels of stress faced by today's youth. They are both serving on JFCS' Board of Directors, have two sons, and are lead investors and strategic partners in JFCS' new Center for Children and Youth.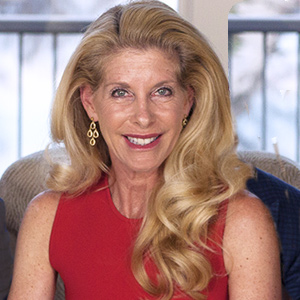 Dana Blum
Senior Director Bay Area, Common Sense Media
Originally from Kansas, Dana received her undergraduate degree in psychology and sociology from Tulane, and her Master's in psychology from Harvard. In her current position she helps to develop and implement educational programs designed to cultivate critical thinking skills in our young people. Dana is a founding board member of the Jewish Community High School, serves on the boards of Emanu-El and Brandeis Hillel, and volunteers with various other Jewish community organizations.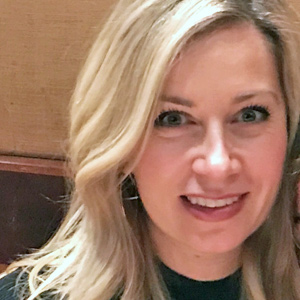 Elena Dal Santo, DDS
Practice Manager, Dal Santo Oral and Maxillofacial Surgery
With her family, Elena emigrated from Ukraine to San Francisco in 1979. She earned a degree in biology from the University of San Francisco, and her dental degree from the University of California San Francisco. The mother of two teenage daughters, she has actively volunteered at their schools, as well as with Raphael House, the San Francisco Marin Food Bank, Richmond District Neighborhood Center, and other organizations.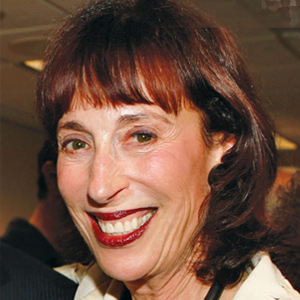 Nancy Goldberg
Former JFCS Board President
Nancy is a long-time supporter of JFCS, having served as our Board president from 2010 – 2013; she continues to sit on a number of agency committees. She is the past Chair of the Public Issues Committee and former JPAC Chair for California. Nancy is the former National Legislative Chair and Board Member for the Association of Jewish Family and Children's Association. Passionate about the issue of human trafficking, she is heavily involved with the Jewish Coalition to End Human Trafficking and is the Founding Co-Chair of the SF Collaborative Against Human Trafficking. Nancy is the current President of Rhoda Goldman Plaza.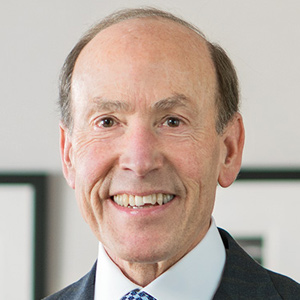 David Kremer, JD
Senior Partner, Shartsis Friese LLP
Born and raised in Philadelphia, David attended Pennsylvania State University, then came west to attend UC Hastings College of the Law; today he is a successful real estate attorney. He and his wife, Marla Miller, were first introduced to JFCS and our Parents Place program when the first of their two children was born, and they have been involved with the agency ever since, having both served on our Board of Directors.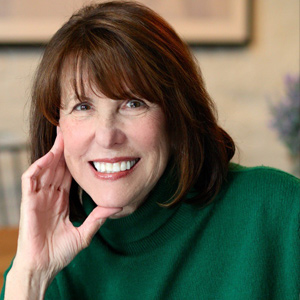 Madeline Levine, PhD
Co-Founder, Challenge Success
Madeline is a nationally known psychologist with over 25 years of experience as a clinician, consultant, and educator. Her New York Times best-selling book, The Price of Privilege, explores the reasons why teenagers from affluent families are experiencing epidemic rates of emotional problems. Her follow-up book, Teach Your Children Well, focuses on providing concrete strategies for parents who hope to see their children grow up to be both successful and healthy. Madeline began her career as an elementary and junior high school teacher. In addition to her writing, she has taught child development classes, and continues to lecture extensively to parent, school, and business audiences, both nationally and internationally.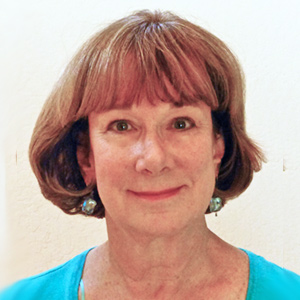 Jan Maisel, MD, PhD
Pediatrician, Tamalpais Pediatrics
Jan Maisel is a practicing pediatrician in Marin County. She studied at the University of Michigan, then attended UC Berkeley for her PhD in molecular biology, followed by a post-doctoral genetics fellowship at UCSF. Ultimately she decided to pursue clinical medicine, attending the University of Miami for her MD, then returning to UCSF for her Pediatrics residency. She is an Associate Clinical Professor of Pediatrics at UCSF and a past chair of the Department of Pediatrics at Marin Health. She has been a community volunteer in several Bay Area nonprofit agencies that serve families and children. Over the years, Jan has contributed to the development and creation of children's programs at JFCS, and served on our Board of Directors.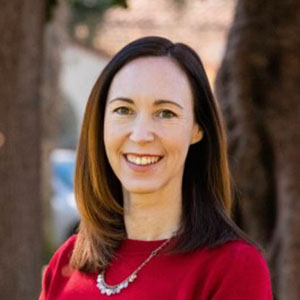 Megan Pacheco, MA
Executive Director, Challenge Success
Megan Pacheco is the Executive Director for Challenge Success and has more than 20 years of experience helping to transform schools. She has served in a variety of roles, including teacher, school coach, and organizational leader.  Prior to joining Challenge Success, she was the Chief Learning Officer for New Tech Network, a national network of schools focused on deeper learning. She is passionate about ensuring all students experience a meaningful, equitable, and inclusive learning environment.  Her primary focus has been organizational leadership, school design, project-based learning, continuous improvement, and curriculum and assessment. Megan has a BS in Mathematics and an MA in Mathematics Education.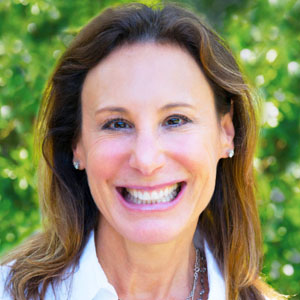 Jacqueline Neuwirth Swire
Devlopment Fundraiser
Jacqueline's background includes over 25 years in fundraising and development. She has worked with a broad range of national and international clients in the political, nonprofit, and corporate sectors in the areas of donor development, board development, fundraising, event planning, and strategic planning. She currently serves on the JFCS board, is a founding board member of Beyond Differences, and a board member of Propel, the Jewish Women's Fund. She has chaired the JFCS fundraising gala committee and been on the JFCS Program and Planning Committee. Most importantly, she is the proud mother of Sam, a freshman at WashU St. Louis, and founding Beyond Differences Teen Board Member Aislinn, who currently works for Edelman PR.
.
Michael Rolnick, MSc, MBA
JFCS Board Member
Michael Rolnick is a well-respected and successful venture capital investor and entrepreneur, and his career in media and technology has spanned nearly two decades. In addition to serving on the JFCS Board of Directors, he also sits on JFCS' Program and Planning and chairs the Peninsula Advisory Committee. He attended the University of Michigan for his BA and MBA and also has an MSc from the London School of Economics. He and his family have been energetic JFCS community members for years and both of his children have taken part in JFCS' YouthFirst internships where they gained valuable professional skills.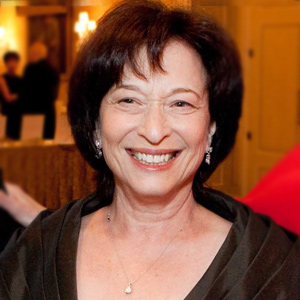 Lela Sarnat, PhD
JFCS Former Board President
Lela Sarnat is a longtime JFCS Board member, past Board President, and community activist. She has been actively involved with JFCS since 1999 when she was instrumental in expanding the agency on the Peninsula. After receiving her PhD. in Child Development from Stanford University, Lela did her post-doctoral training at the Infant-Parent Program at San Francisco General Hospital where she worked with high-risk infants. She worked at Children's Health Council and the Intensive Care Nursery at Packard Children's Hospital at Stanford where she was involved in research and programming for families whose babies were born prematurely. Lela currently serves on the International Council of the New Israel Fund and is active with the Harold and Libby Ziff Campus for Jewish Life at Stanford and the Jewish Film Institute.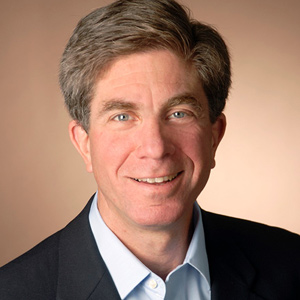 Jim Shapiro, MBA
Managing Director, Kearny Venture Partners
Jim, a venture capitalist focusing on funding medical devices, has participated with JFCS in many ways for many years, including serving as our most recent Board president and chairing the Fammy Gala with his wife, Sally, several years ago. Jim served on the JFCS Board of Directors, and he is also on the Board of Directors of Temple Emanu-El. He and Sally have four children.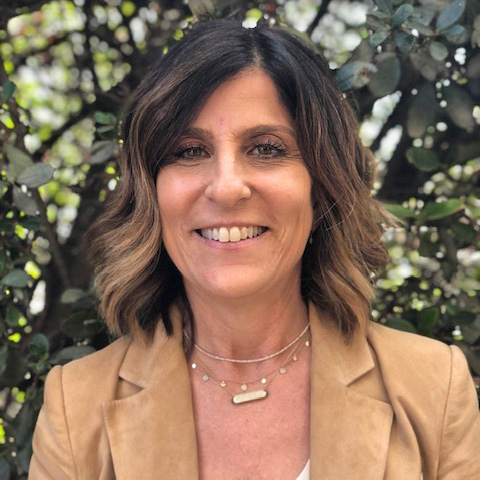 Andrea Sonnenberg
Co-Founder and Board Chair, Wise Readers to Leaders
Andrea Sonnenberg, an attorney, who has practiced in the corporate, entertainment and nonprofit sectors is Co-Founder and Board Chair of Wise Readers to Leaders, a non-profit literacy and enrichment program for underserved students in Los Angeles. She is the Board Chair of USC Hillel, and serves on the Board of the Jewish Community Foundation. Inspired by her son's untimely death, Andrea has become a mental health advocate, working to educate, increase awareness, and influence policy and decision makers through public speaking, curriculum creation and open conversations. She created the Bradley Sonnenberg Wellness Initiative at USC Hillel and produces and hosts the podcast "Getting Thru," sharing stories of resilience despite mental health challenges. Andrea is currently working to earn a certification in Narrative Medicine from Columbia University and in her spare time, she sings at her synagogue or anywhere else that people will listen!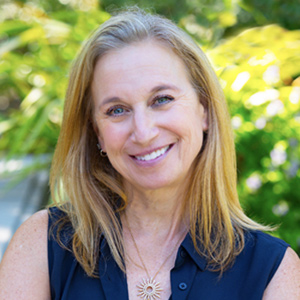 Laura Talmus
Executive Director and Co-Founder of Beyond Differences
Laura Talmus is Executive Director and Co-Founder of Beyond Differences, where she works with schools to build a culture of belonging by reducing social isolation, fostering multi-cultural acceptance, and creating inclusive online communities. Laura and Beyond Differences co-lead the Advance SEL in California campaign, concluded in August of this year, to spur action on social-emotional learning across the state. Prior to founding Beyond Differences, Laura served as Executive Vice President of Strategic Initiatives at Futures Without Violence, and as Executive Director of American Jewish World Service.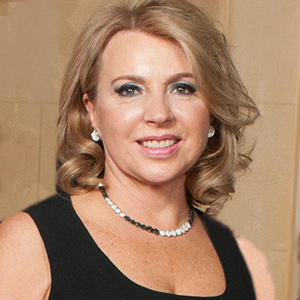 Marina Tikhman, DDS
JFCS Former Board President
Since her arrival in the Bay Area from the Soviet Union in the early 1980s, Marina has been involved with JFCS. She was one of the original Russian emigres brought together to strategize on how our agency could help to resettle the many thousands of newcomers of all ages. Since that time Marina has served on multiple JFCS committees and acted as Board President from 2014 – 2016. Marina and her husband, Anatoly, are the parents of two now-grown sons.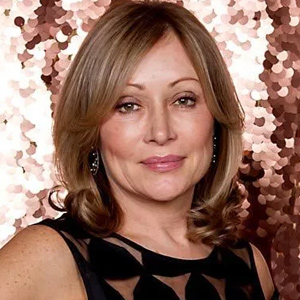 Luba Troyanovsky
Principal, Solaris LLC
Luba Troyanovsky is a long-time supporter of JFCS and the current elected president of JFCS' Board of Directors. She and her family came to this country from the former Soviet Union in 1980 and were resettled by JFCS. As a founding member of the JFCS Emigre Tzedakah Committee and a past chair of the Emigre Community Gala, Luba is committed to JFCS' mission and to increasing the involvement and support of the newcomer community. She also serves on the boards of the Northern California AIPAC Board, the AIPAC National Council and the Board of American Friends of Tel Aviv University.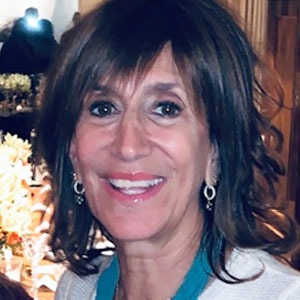 Betsy Zeger
Conflict Resolution Specialist; Advisory Board Chair of the Tam District High School's Wellness Centers
Betsy is a versatile and highly accomplished Conflict Resolution Specialist with long-term experience in helping clients achieve their goals. Betsy had a 25-year career as an agent and personal manager for composers in the music industry; for the past 13 years she has been a community mediator/facilitator; and Certified Professional Co-Active Life Coach. She also teaches High School students communication, listening, mediation, and coaching skills which are used in the Peer Resource classes. Betsy spearheaded and is the Advisory Board Chair of the Tam District High School's 5 Wellness Centers which support all students with professional in-house social and emotional support. Betsy is a co-creator and co-trainer for Community Boards' Conflict Coaching trainings. She serves on the Board of Camp Tawonga and has served on the Program and Planning and Public Issues Committees at JFCS for many years.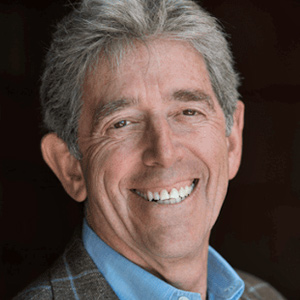 Murray Zucker, MD
President, MLZ Consultants; Chief Medical Officer, Happify Health
Murray has been a supporter of JFCS since 1994. He is a practicing psychiatrist and healthcare consultant with over 20 years of medical executive leadership in health insurance and managed care. He has expertise in behavioral change, patient engagement, and new technologies. He is a past Board Member at Jewish Community High School of the Bay and has participated with the Jewish Community Federation and the Paul V. Benko Holocaust Education Endowment Fund at the Alliance for the Study of the Holocaust and Genocide, an operating activity of the Sonoma State University Academic Foundation.
JFCS' Center for Children and Youth is made possible by generous donations, fees, JFCS Named Endowment Funds, and the leadership support of Dr. Kathy Fields-Rayant and Dr. Garry Rayant, Friend Family Foundation, Alex Ingersoll and Martin Tannenbaum, Parasol Foundation, Jay and Rose Phillips Family Foundation of California/Terry and John Levin, Lisa Stone Pritzker Family Foundation, Sandra L. Schnitzer Resilience Fund, Shmunis Youth Internship Fund, Shupin Fund for Youth, and Taube Foundation for Jewish Life & Culture/Dianne and Tad Taube, Harold and Libby Ziff Foundation/Lela and Gerry Sarnat
Significant support for this community-wide initiative is provided by the Koret Foundation.
WE HELP KIDS AND FAMILIES FLOURISH