**** This article was written in advance of Family Fun Day in 2015. Family Fun Day 2019 is coming up on April 28, register here >
The 2nd Annual Parents Place Family Fun Day is coming up in a few weeks! We had such a great time last year jumping in the fun zone, singing along with the music, blowing bubbles, and face painting that we just had to do it again! There was also lots of creative, interactive play provided by our community partners.
We're all about families and young children here at Parents Place! We went all out to plan a fun and festive time for everyone last year, and more than 100 families came through our gates to enjoy the party.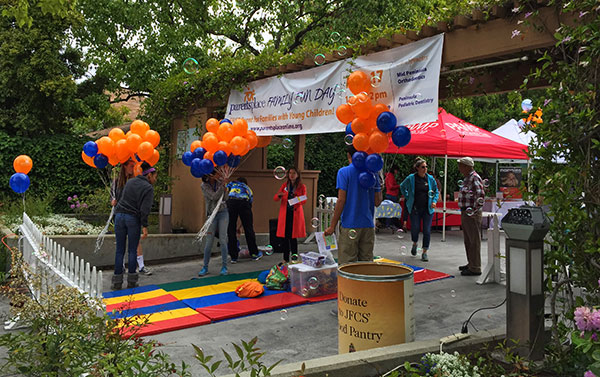 My best help
Even my 9-year old son got to work setting up the tables and chairs and greeting folks as they arrived.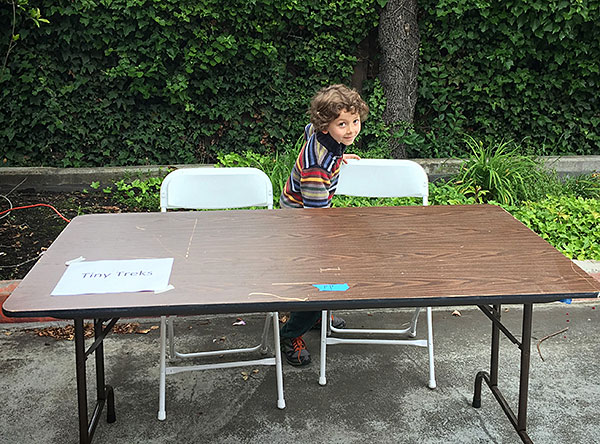 We also provided mini-workshops throughout the day, taught by our expert staff at Parents Place. Here are my colleagues, Heidi, Stephanie, and Karen, greeting everyone with a smile.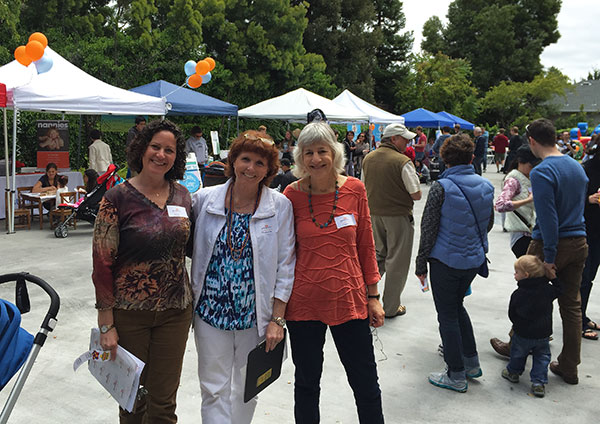 Here's Steven, our fabulous Music Together teacher, singing and dancing with kids, parents, grandparents, cousins, and friends.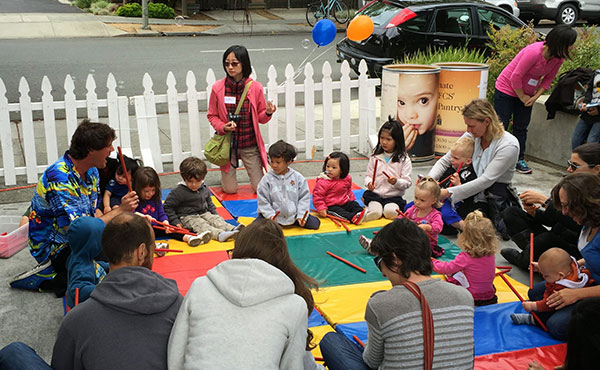 As an added bonus, Stanford Park Nannies provided childcare during the mini-parenting workshops, so that parents could learn more about managing tantrums, choosing a preschool, tips for sleep, and finding balance in parenting.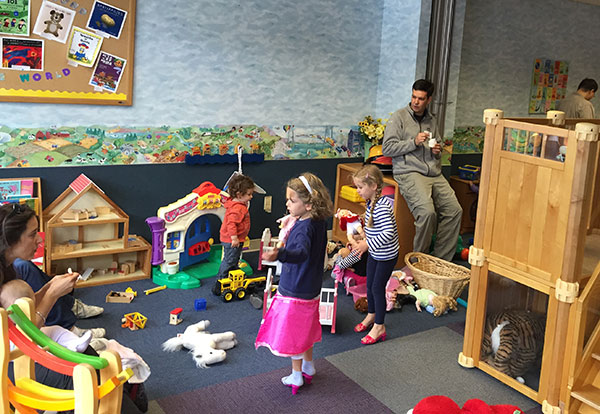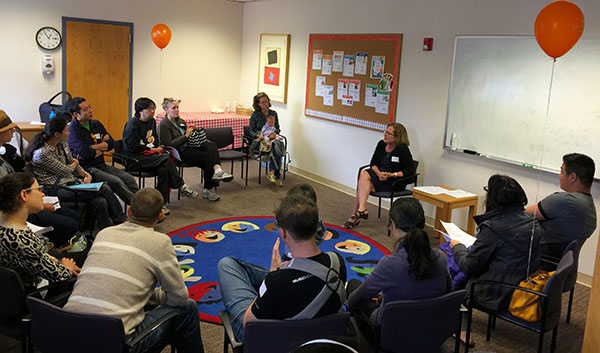 So don't miss it this year! Join us on Sunday, May 1st for food, fun, and learning here at Parents Place in Palo Alto. And stop by the Parents Place table for a special treat and more information about all of our services to parents and families.
Register for Family Fun Day Here >
Elina Koretsky is the Community Outreach Coordinator at Parents Place in Palo Alto. For more information about the event, please contact Elina at [email protected] or 650-688-3056.