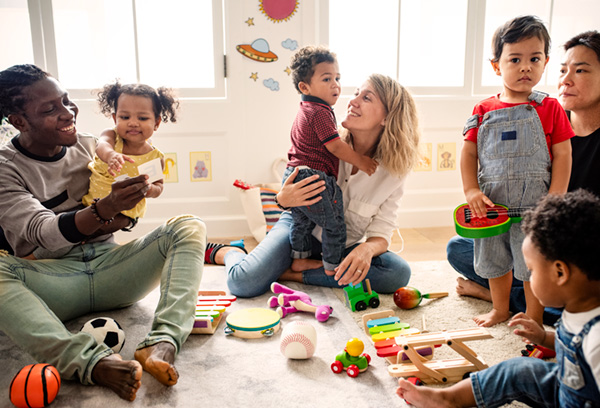 Baby Groups
Connecting with your child, while you learn
Baby Groups for expecting and new families are an excellent way for parents to spend quality time with their young child, promote healthy development and growth, and get answers for their parenting questions. The American Academy of Pediatrics says, Play is essential to development because it contributes to the cognitive, physical, social, and emotional well-being of children and youth. Play also offers an ideal opportunity for parents to engage fully with their children. 
Bring your questions and concerns about feeding your baby to Cherie Tannenbaum, IBCLC, FNP, International Board Certified Lactation Consultant and Family Nurse Practitioner, in the privacy of your own home on ZOOM. Cherie will help ensure that breastfeeding is successful, comfortable, and pleasurable. Learn strategies to help you maximize your milk supply, respond to your baby's hunger cues, and help your baby latch on effectively.
Call 1-888-927-0839 to schedule a lactation consultation or click below.
CONNECT WITH A PARENT COACH TODAY