Parents Place celebrates National AdoptionMonth with this moving story.
Walking slowly into a dimly lit foster home bedroom to meet her for the first time, I noticed a faint smell of mold typical of older homes. My eyes took a moment to get used to the darkness. The drawn, thick curtains seemed to deny the bright, sunny day outside. "Why are so many foster homes dark?" I muttered to myself. The foster mother pointed "she's in there" and walked away.
Seated at the edge of a perfectly made bed, was a thin, bent over blond 8-year-old girl who picked at the stuffed animal she was holding. Jamie was fully dressed in hand-me-downs, with noticeably worn out corduroy pants hitting mid calf when she stood up to reach a second stuffed animal. With furry friends in both arms, she looked up as I greeted her with my usual introduction: "I'm Fran. I'm going to be your social worker, Jamie. May I sit down and talk with you about how you are doing and the reasons I am here?" Jamie listened quietly, petting her animals, bored by the business of social work. When she turned her attention to me, she gazed questioningly into my eyes momentarily before looking down again. Her blond hair was poorly home cut. Her pool blue eyes were slightly hidden in the dark caves of her eye sockets. She listened with resignation to plans for another foster home move I was about to captain. "Why can't I stay here?" she asked. Jamie had been through these conversations with social workers many times before. She knew the next foster home would not let her stay. We talked about adoption. Jamie understood she would have to be legally released from her father. She wanted to have a "forever family." Jamie was adamant that she did not want to return to her father unless she would never be alone with him. Her mother had disappeared.
Jamie's four- inch-thick case record was the largest I had ever seen. She was my first assignment after returning from leave to Los Angeles County adoptions. It took me two weeks to read her case in between other duties. I was fascinated. Stories of sexual abuse and parents in the drug life with children are common in child welfare, but this was the first I knew of a child reporting her own abuse. She demanded to go to foster care several times, but always returned to her father. Finally, Jamie made herself heard. "I'm tired of moving around so much," she muttered to me in frustration. This 8 year-old-girl had courage, I thought. It seemed outrageous that she could not live in one place. I was obligated to see foster children monthly. I saw Jamie weekly. Our talks became longer. Her occasional smile was infectious. She cooperated with court-ordered visits with her father only if I promised not to leave them alone together. Months later, Jamie presented me with a letter she had written to her father asking him to let her have another family. Jamie was ready to jump, and there was no family to catch a child about to be nine. "Are you crying?" she asked. I put my arm around her shoulder and pulled her close. "You are amazing," I said, wiping my eyes. She stared up at me for a moment while resting against me. Motherly instincts began to creep in. We sat in silence. I was her social worker. I had not planned to fall in love, but I was feeling like Jamie's mother.
After I left Los Angeles County, my husband and I applied to adopt Jamie. She was 10 years old when we brought her to our home.
Dear Jamie-
Happy 36th birthday, honey.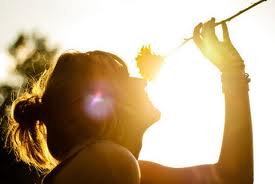 I'm writing you this letter because I'm remembering the little, skinny girl I met whose will to live in family drove her out into the world with a courageousness rarely seen in children. Because I see that you have made a successful home and marriage. Because I see you giving your son, my grandson, what you spent 10 years of your life longing for. Because you are an inspiration to all children who live through the misery of the addiction around them. Because you have proved that people don't have to live out their tragedies. We can make our own happy endings. Because your 8 year-old son has been given a life of love, caring, education, devotion, and stability. He glows with an enthusiasm for life that you have always had. Because you prove everyday that we can give to others what we did not receive ourselves. Because your pool blue eyes and smiling face release your giggling laughter in the midst of everything that comes your way. I'm writing because you have become a wonderful wife, mother, and daughter.
Jamie, you are my sunshine girl.
Author:
Frances Balin Petzel, LCSW
is a clinical social worker who specializes in working with families formed by adoption. She can be reached at
[email protected]

. This article has been reprinted with the author's permission.