Making friends is an important life skill. Studies have shown that our happiness as adults is best predicted by the breadth and depth of our relationships with others. Building friendships begins early, as children learn how to become social members of the family, classroom, and community. Through these connections with others, children give and receive emotional support, learn conflict resolution and problem-solving skills, play cooperatively, and develop empathy. These pro-social behaviors lay the foundation for all future relationships.
And it starts early. Infants begin social relationships with parents and caregivers through loving, responsive care. Toddlers explore peer-to-peer and peer-adult interactions through turn-taking, social scripts, and simple group rules and routines. Preschoolers then build on what they've learned to develop more complex relationships through cooperative and dramatic play.
Parents, teachers and caregivers can promote these social skills by providing play opportunities with peers and by participating in children's play activities. As the child plays, take turns following and leading the play. When she directs the play, it builds her self-confidence. When she follows, adults can extend the play to include new ideas and strategies for solving challenges. Through these give and take play scenarios, adults are given the opportunity to observe and learn about the child. Can this child persist at a task like a puzzle? Or does she require more interactive play? Does she prefer to be outside, or is she happier drawing at the table?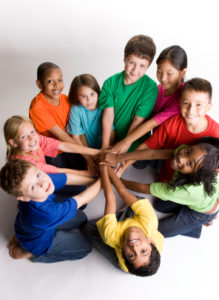 One of the best ways to encourage development of social skills is by providing social opportunities. Here are five tips for successful playdates:
1. Create environments for success—use open-ended materials such as legos, blocks, trains, or a basket of crayons. Avoid single items like the "cash register," unless you really want to practice turn-taking.
2. Adjust your expectations to the age and stage of the children. If you are gathering a group of two-year olds, expect very little impulse control. Make sure there is plenty of room for each individual child and be ready to intervene when the inevitable hair pulling, pushing, grabbing, biting behaviors begin.
3. Provide a variety of social experiences. The park provides an opportunity to practice meeting new kids, initiating play, or joining play already in motion. A playdate at home provides an opportunity for bonding, dramatic play, and learning games with rules.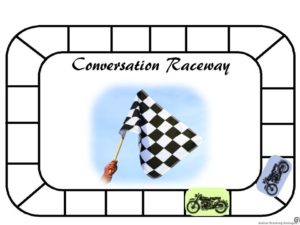 4. Model problem-solving techniques (like turn-taking) and allow the child to practice these new social skills. Intervene when the conflict is greater than the child's skill level.
5. Provide meaningful "helper" jobs around the house. These build self-confidence and allow a child to feel good about her contributions to the family.